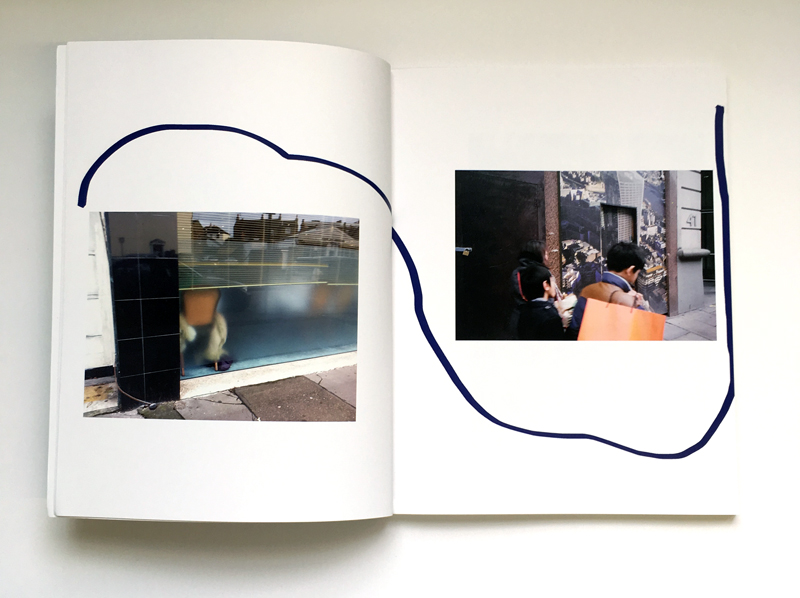 Real state is the first publication by artist Asta Meldal Lynge, a visual essay with text by Eleanor Ivory Weber that takes a critical stance towards the subjects of housing, urban development and image production. Employing video-stills, photographs and found images, Lynge explores the social and political value of the image, in a specifically urban context, emphasising the fictions present in the (re)production of space.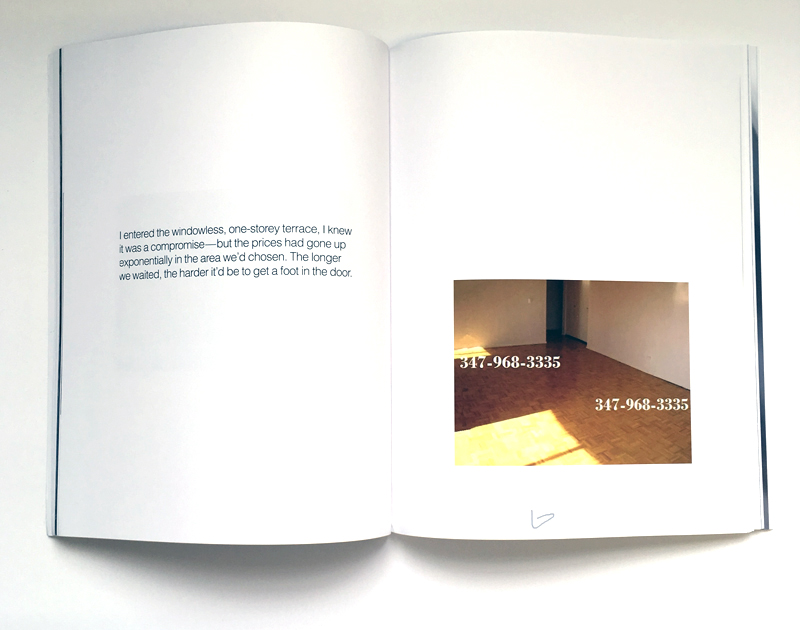 In particular, Real state investigates the ramifications of architectural renderings within the public sphere, documenting building site hoardings, symbolic points at the threshold of construction, where a yet-to-exist everyday and a predicted image of the city meets the real one. Processing this documentation through layering, editing and retouching, Lynge highlights (and challenges) both the intensifying tendency of 'image-building' or the production of buildings as icons and the subsequent transformation of public space into an infinite extension of image surfaces.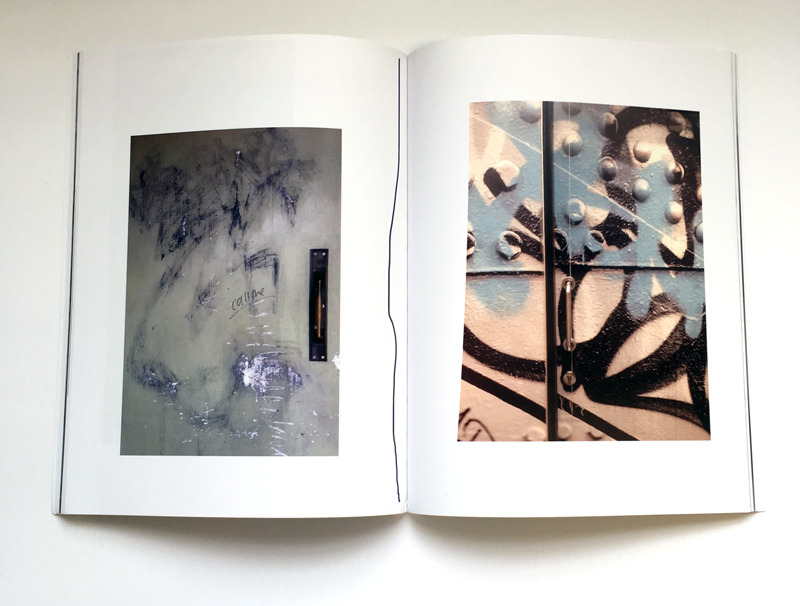 As the content is framed and re-framed, trackpad gestures are overlaid, ultimately bringing the stability of any image surface into question. This destabilising approach is mirrored in Weber's text which combines excerpts from e-mail conversations, with differing registers of fiction, expanding on the disconnection between the idea of housing as a basic human need and it's position within market logic and neoliberal ideology.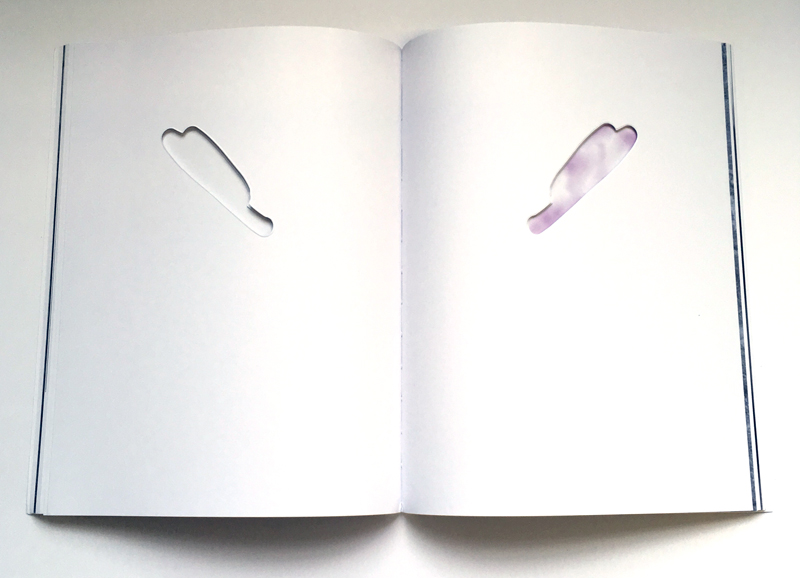 The title Real state alludes to the conditions of these systems, the power structures of governed entities and the business of real estate, while insinuating a difficult promise of something real or true to be revealed.
This publication is supported using public funding by The National Lottery funds through Arts Council England
Asta Meldal Lynge lives and works in London where she is currently part of the CSM Associate Studio Programme. She completed a BFA at Central Saint Martins, University of the Arts London in 2012. Her work has been exhibited in Paris, Copenhagen, Sydney, New York City, and throughout England. Asta's first solo show was at Luce Gallery in Turin, Italy, in 2013. Forthcoming screenings and exhibitions include NOISE IS WHAT MAKES OUR OBSERVATIONS IMPERFECT, curated by Sharna Pax, part of Copenhagen Short Film Festival.
Eleanor Ivory Weber is a writer and curator based in Brussels. She writes for periodicals such as frieze, aqnb and How To Sleep Faster, runs the independent curatorial project EFFE, and collaborates regularly with artists on project-specific texts. Trained in art history and museum curation in Sydney, London and Paris, Eleanor has contributed to publications by If I Can't Dance, ACCA, Thames & Hudson, Mousse, Art Gallery of NSW, Centre Pompidou, Artspace and Paraguay Press. Her first solo show of text and performance recently opened at M.I., Berlin.