Chris Harnan
WORLD PROBLEM SOLUTION BOOK
£12

176 pages
4-colour risograph
Edition of 300
WORLD PROBLEM SOLUTION BOOK is a visual diary that covers a period of 2 years. any re—solution is illusive. the re—remembered events have been re—interpreted and re—vised countless times, as the book chases truth and simplicity in a deep pile of re—fuse. for a while, the book was whatever the book needed to be, and it helped a lot.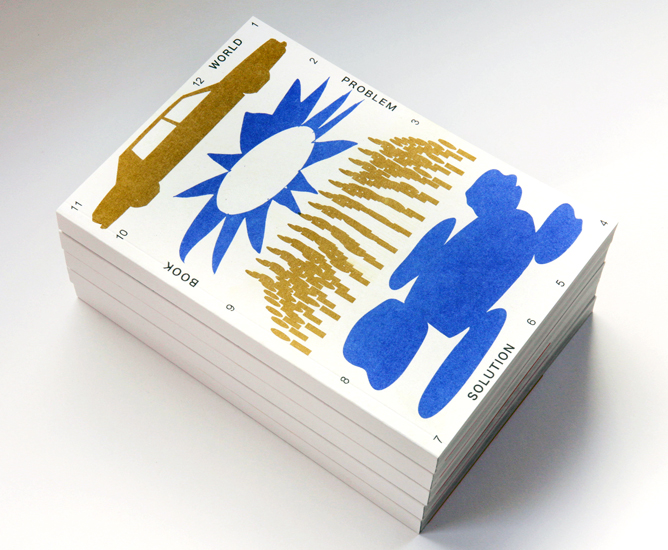 Michael Crowe
An Attempt at Exhausting a Place in GTA Online
w/ essay by Jamie Sutcliffe
Edition of 500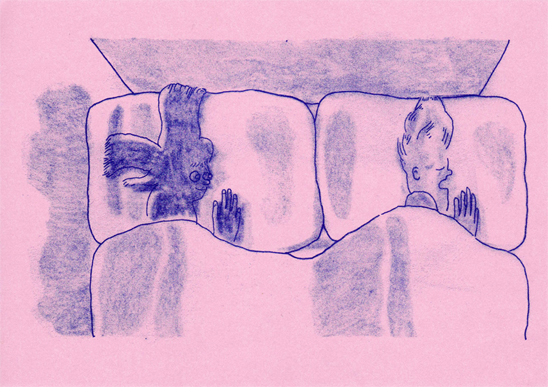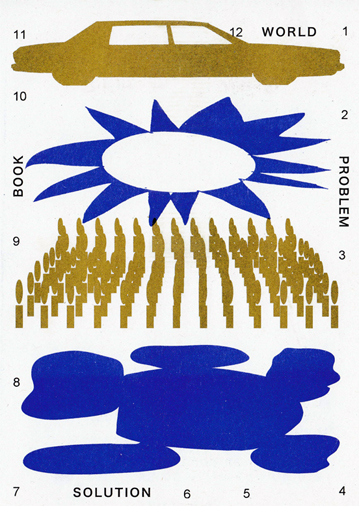 NEW BOOK TEASER PRINTS

Sleep Torpor by Florence Shaw
World Problem Solution Book by Chris Harnan
A5 postcard prints *fundraising* for print costs :)

£2
Asta Meldal Lynge
Real state
w/text by Eleanor Ivory Weber
128pp book, with 16pp die-cut section
216 x 279mm
Edition of 600
astalynge.info
£22


This publication is supported using public funding by The National Lottery funds through Arts Council England.
Samara Scott
Drunk Complexions
44pp Offset Litho Booklet, with screenprinted sleeve
255 x 350mm
Edition of 500
samarascott.com

£20 / £25 w/poster

Studio Operative are a part-time visual arts publisher based in London, UK.

We have a particular focus on research based, communicative visual work that occupies the points of intersection between disciplines.

We publish Limner, a bi-annual critical journal of illustration, amongst other projects.

Studio Operative is Alice Lindsay and Peter Willis.

Limner is edited by Alice Lindsay and Peter Willis, with contributing editors Miriam Elgon, Sinead Evans, Rosie Eveleigh and Florence Shaw.
All in-print titles available in our shop



Publications to date:

An Attempt at Exhausting a Place in GTA Online by Michael Crowe
Real state by Asta Meldal Lynge
Drunk Complexions by Samara Scott
Limner #4
*The Riso Sun by Mari Kansted Johnsen
64º27'11.8"N 74º18'47.I"E by Kai Nødland
*Nudes by Blaise Larmee
*Original Risographies with work-form
The Head and The Hand by Stina Löfgren
Limner #3
*Michael Crowe Collaborates With ...
*The Painters Family by Florence Shaw
*Try and Make More Mistakes by Sinead Evans
Limner #2
*Limner #1
* out of print